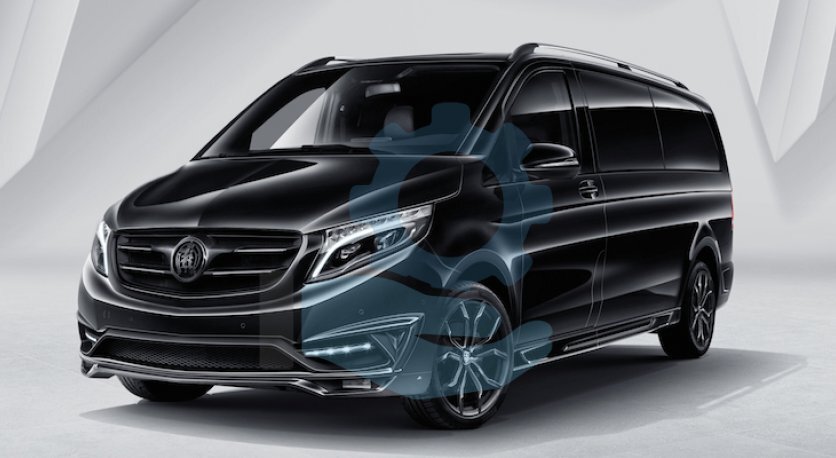 Airport Shuttle in Ankara
Airport transfer is the process of taking our passengers from the airport to the address they want to go to or from any address to the airport. It is the process of being dropped back to the airport when the job is done in the city where he/she is located, if he/she wishes. Airport transfer service is mostly preferred in touristic resorts and big cities. The aim is to provide a safe, healthy and comfortable journey. Customers who prefer the transfer service during their travels do not want to succumb to their fatigue. For this reason, airport transfer is preferred. It is good to arrange your transfer a few days in advance to avoid the stress of arriving at your destination after the flight, but in case of emergency it is important to arrange it at least 3 hours before the flight time. If you are going to travel with large suitcases, it is important to specify the amount of luggage in order not to have problems with transportation after getting off the plane.
Especially in recent years, travelers by plane have turned to search for alternatives to airport transportation in order to avoid problems in and out of the airport. customer's perspective.
Today, airport transfer is growing on a sectoral basis and reaching more people. The sector, which customers from the sector find more beneficial in terms of satisfaction, will continue to serve a wider segment over time.
Airport transfer; It starts with you informing us of your travel information and contact information via e-mail, phone, message or other applications, without traveling from any address to the airport or any address you want to go from the airport. Upon the confirmation of your reservation, the confirmation of your reservation is sent as a message to the contact phone you have notified. Afterwards, the appointment of our personnel who will serve you is made electronically and at least 4 hours before your airport transfer time, the name, plate and contact number of our service personnel are sent to you as a message. Assigned service personnel will contact you separately to confirm your address, time and other travel information when they receive your information.
The service personnel will greet you with a smiling face at your address or at the airport, within the scope of your reservation information. After placing your luggage, if any, your door opens and your journey begins. During your travel, you can use our drinks and snacks and other auxiliary materials for personal use (internet, newspaper, cream, shoe polish, etc.) free of charge. Since our service personnel are trained in advanced driving techniques, you can feel safe in our vehicles throughout the journey. In addition to in-vehicle camera and vehicle tracking systems, our vehicles also have personal accident insurance for your personal safety. You or anyone with whom you will share your travel information can follow the vehicle's location, route and arrival distance via the link sent to you via sms.
When you reach the address you want to go to, the service personnel will open your door as you get out of the vehicle, wish you a good day after delivering your luggage, if any, and thus your airport transfer service will be completed. You can pay for the transfer service you have purchased from our website in cash, at the time of reservation entry or during the provision of the service.
On the other hand, for those who have not received airport transfer service before or are wondering how to get it, they can call the companies that provide transfer service, companies that provide car rental services with driver, if they are going to the airport, they can call at least 4 hours before the flight time from the address and state that they want to allocate a car for the airport transfer. . Or, if they are going to the address from the airport, they can make a reservation by specifying the address they will go to, the flight date and time and the flight code. Based on this reservation, our chauffeur-driven vehicles will meet you at the specified date and time (5 minutes before) and deliver them to the address you want.
Shuttle Ankara fulfills its legal obligations. For information about your Esenboğa airport transfers or car rentals with driver, you can get information by calling our contact number +90 533 456 6555, via whatsapp or by sending an e-mail.
Price list. Currency in prices is US dollars
LOCATİON

DIRECTION

SPECIAL VEHİCLE

MERCEDES

SPRINTER

AİRPORT SHUTTLE in ANKARA

ÜMİTKÖY

60 $

90 $

AİRPORT SHUTTLE in ANKARA

ÇAYYOLU

60 $

90 $

AİRPORT SHUTTLE in ANKARA

YAŞAMKENT

60 $

90 $

AİRPORT SHUTTLE in ANKARA

BİLKENT

60 $

90 $

AİRPORT SHUTTLE in ANKARA

MAMAK

60 $

90 $

AİRPORT SHUTTLE in ANKARA

KEÇİÖREN

60 $

90 $

AİRPORT SHUTTLE in ANKARA

Y MAHALLE

60 $

90 $

AİRPORT SHUTTLE in ANKARA

BATIKENT

60 $

90 $

AİRPORT SHUTTLE in ANKARA

ALTINDAG

60 $

90 $

AİRPORT SHUTTLE in ANKARA

DİKMEN

60 $

90 $

AİRPORT SHUTTLE in ANKARA

CUKURAMBAR

60 $

90 $

AİRPORT SHUTTLE in ANKARA

ETİMESGUT

60 $

90 $

AİRPORT SHUTTLE in ANKARA

ERYAMAN

60 $

90 $

AİRPORT SHUTTLE in ANKARA

SİNCAN

65 $

90 $

AİRPORT SHUTTLE in ANKARA

BAGLICA

65 $

90 $

AİRPORT SHUTTLE in ANKARA

KONUTKENT

65 $

90 $

AİRPORT SHUTTLE in ANKARA

İNCEK

65 $

90 $

AİRPORT SHUTTLE in ANKARA

GÖLBAŞI

65 $

90 $

AİRPORT SHUTTLE in ANKARA

TURKUAZ

68 $

95 $

AİRPORT SHUTTLE in ANKARA

TURKKONUT

68 $

95 $

AİRPORT SHUTTLE in ANKARA

YENIKENT

70 $

90 $

AİRPORT SHUTTLE in ANKARA

ALACAATLI

65 $

90 $

AİRPORT SHUTTLE in ANKARA

BEYTEPE

65 $

90 $

AİRPORT SHUTTLE in ANKARA

TEMELLİ

85 $

140 $

AİRPORT SHUTTLE in ANKARA

KAZAN

85 $

150 $

AİRPORT SHUTTLE in ANKARA

KALECİK

130 $

200 $

AİRPORT SHUTTLE in ANKARA

KIZILCAHAMAM

130 $

200 $

AİRPORT SHUTTLE in ANKARA

AYAS

130 $

200 $

AİRPORT SHUTTLE in ANKARA

HAYMANA

135 $

200 $

AİRPORT SHUTTLE in ANKARA

KIRIKKALE

130 $

200 $

CİTY ​​CENTER NEAR DİSTANCE

60 $

75 $

CİTY ​​CENTER LONG DİSTANCE

75 $

90 $

SECOND ADDRESS WITH SAME VEHICLE

15 $

25 $
Airport Shuttle Yaşamkent in Ankara
Airport Shuttle Çayyolu in Ankara
Airport Shuttle Alacaatlı in Ankara
Airport Shuttle Ümitköy in Ankara
Airport Shuttle İncek in Ankara
Airport Shuttle Beytepe İn Ankara
Airport Shuttle Çankaya in Ankara
Airport Shuttle Kavaklıdere in Ankara
Airport Shuttle Tunalı Hilmi in Ankara
Airport Shuttle Kızılay in Ankara
Airport Shuttle Oran in Ankara
Airport Shuttle Birlik Mahallesi in Ankara
Airport Shuttle Ayrancı in Ankara
Airport Shuttle Çankaya Yıldız in Ankara
Airport Shuttle Bağlıca in Ankara
Airport Shuttle Eryaman in Ankara
Airport Shuttle Batıkent in Ankara
---